Got This "Bad Boy" Inked On Your Bicep?
If you recognize this logo update above (or the original seen below) from back in the day, then you already know the reputation that precedes it. Tough Guy from the '80s is back to kick some milennial ars.
Stages of evoluti
on of origi
nal versions of the BAD BOY CLUB logo circa 1980's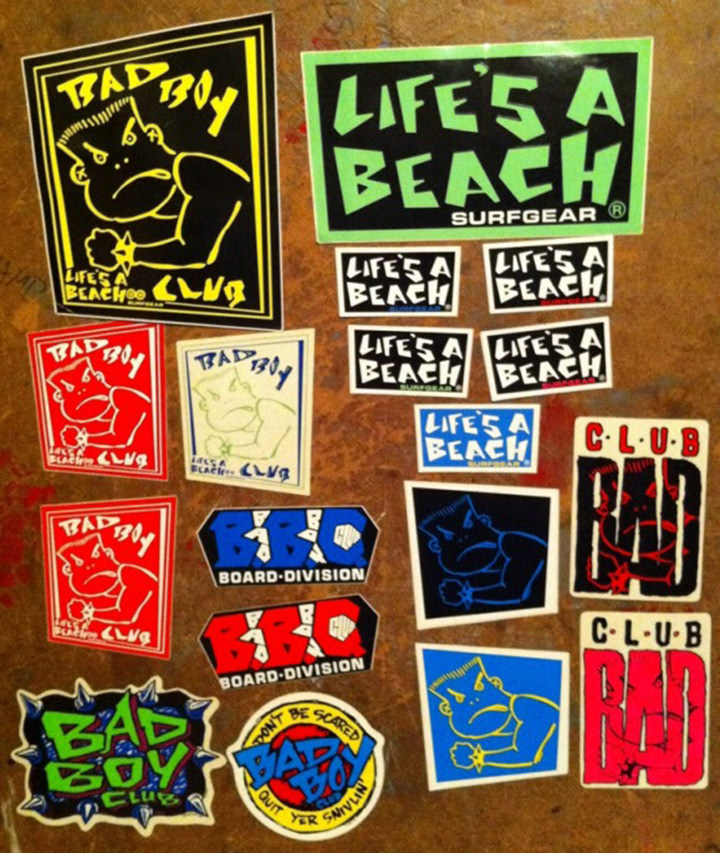 Does it get any more '80's than this???
Owning the license for the original

BAD BOY CLUB

 logo, 

BAD BOY

 MMA stoked us by sending over the classic "flexing dude" art that was inked onto many bulging biceps of the era, harkening to back-in-the-day when I had the privelige to Art Direct for surf industry icon 

O'Neill

Wetsuits and Sportswear.
​​​​​​​
BAD BOY

 was looking to us to bring the brand vibe forward as a relevant symbol for the new young men's trend as a shock brand they were developing to leverage the success of the 

BAD BOY

 MMA franchise into a broader market and retail distribution. 
The underlying objective was to still maintain the integrity of the original logo version for the equity of it's epic iconic reputation...
An out-take of our personal fav - perhaps a little
too
evil we are thinking? Naaaaaaaw.
Something about those hollow eyes that just makes this guy killer-scary-cool. We presented mild-to-wild to

BAD BOY

, with different eyebrow shapes, styles and sizes, hair styles and stylization and spiked wrist bands. We went through many explorations of typography including more urban street, black letter, and the version above - kinda "M/C Club Rocker meets

CBGB

." We also wanted to maintain the hand drawn feel of the original without the "naiive art" execution. Eventually the final direction was deemed most valuable as an evolution and not a revolution. Makes good marketing sense.
We are honored to have had the oppotunity to put a pencil to this little slice of history. The NU-SKOOL "Club" is now open for you to become a member, and be a part of the next chapter in the 

BAD BOY

CLUB

story... And this new logo will ink well onto your other bicep.
You're all signed up- stoked and thanks!