SHOE & APPAREL: PATTERNS + GRAPHICS
Throngs of winged eyeballs flew down from the black haze- DC insignia in a death-clutch + a skullified hibiscus tropo theme bloomed + organic patterns emerged that are made out of, yes look closely, the word, "Sick."
All of the art and fonts created were hand drawn and most of the patterns were not tiled, but pieced together by hand within specified dimensions for a more random and unique effect when placed on the shoes. Super-stoked on the "Skele-grip" pattern especially for this non-repeating effect. We also generated color palettes for inspiration in both men & women in all patterns and graphics. 
+

Many props to them thar folks @ DC for this outrageous opportunity.
What a nutty ride indeed...
© DC Shoes. All Rights Reserved.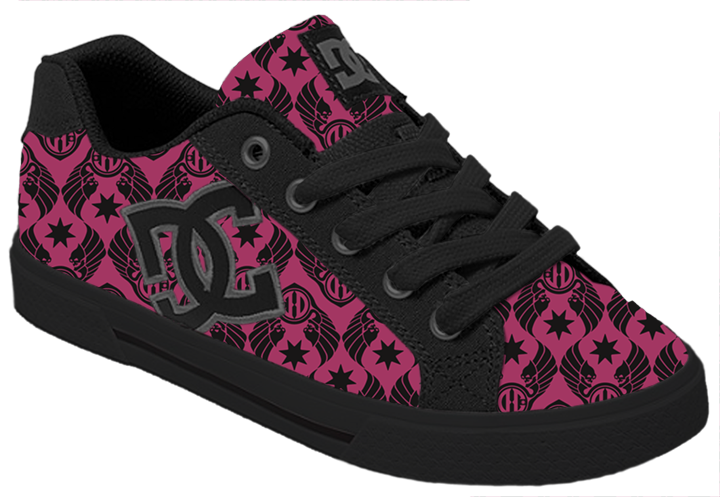 You're all signed up- stoked and thanks!