With the popularity of the
FOX
Sports
mechanical mascot "Cleatus,"
FOX Sports
L&M reached out to Dave Parmley and Eric Ruffing
, to create a lifestyle licensing guide for the fans of both FOX Sports and Cleatus.
Armed with our very own Cleatus action figure, a few 3D modeled moves and the techno/mechanical vibe of the bumpers the quick turn around began. Freedom to explore the manipulation of the

FOX Sports

brandmark and type treatment was also allowed.

As Cleatus' victory dances are a huge part of his story we created hero image illustrations and mechanical victory wings as main designs of the toolkit.

We

also created product examples to show the wide variety of designs that can easily be created and applied to product from the components of the toolkit.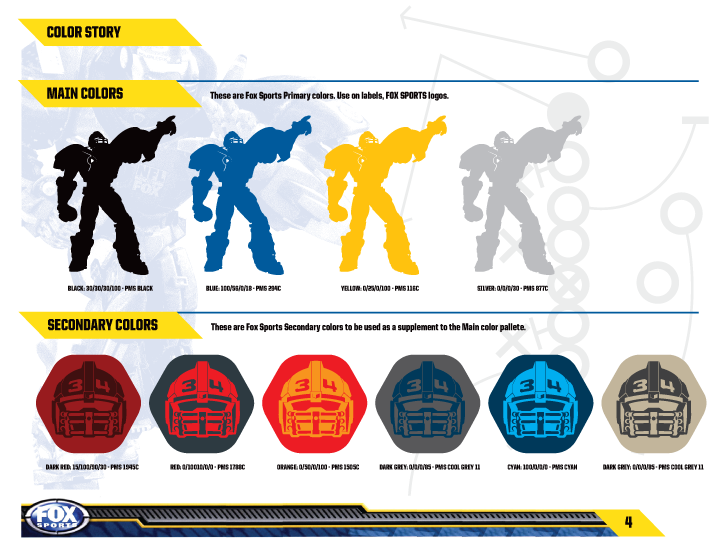 You're all signed up- stoked and thanks!