HJC came to Kustom Kult in search of some creature art development for their Off-Road line of helmets.
Out from under a rock crawled a blood sucking winged eyeball clutching the HJC moniker and then spat outta the bowels of darkness a coupla demons clawed their way up and onto adorn these here fine moto helmets from HJC.
Super-stoked to work on such rad design opps with the cool peeps at HJC and look forward to more Hellacious birthings of helmet art that features yet more nutty-ars creatures.
© HJC Helmets. All Rights Reserved
.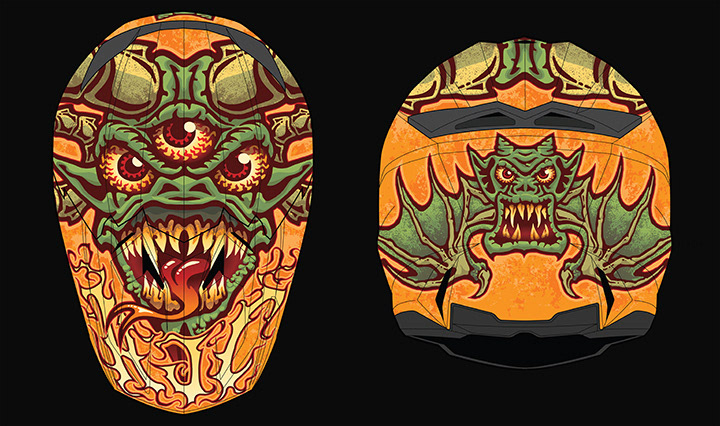 You're all signed up- stoked and thanks!