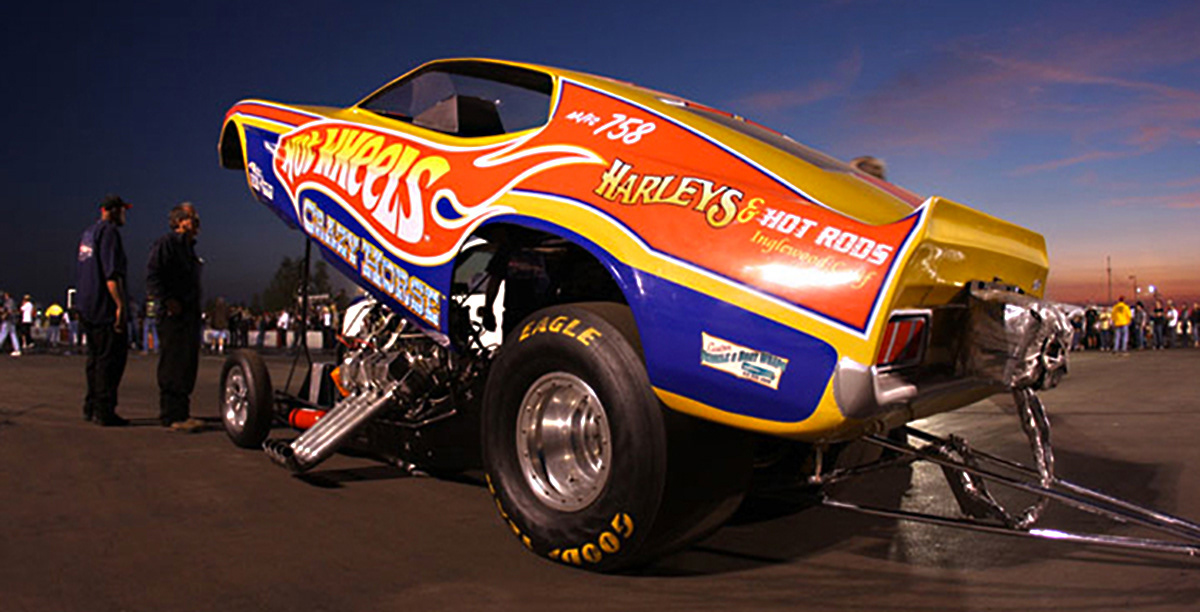 "

Hot Wheels

® celebrated vintage Funny Cars, Top Fuel dragsters, factory experimentals, fuel altered and super stock vehicles. They are roaring back this year, with a Hot Wheels® "newstolgic" twist. Besides

Drag Strip Demons

™ in the classic style you love, you'll find castings of some of the most popular cars on the drag racing circuit today. For the first time, new and old together, celebrating ordinary heroes strapping themselves in and transforming into daredevil drivers, hurling down the track at super-high speeds! Earn your draggin' rights here."
Working closely with 

Hot Wheels

, we 
were asked to create a logo that has a big personality and is characteristic of 70's dragster & funny cars of the era. As one of the signatures of a

KUSTOM KULT

design, all lettering was completely hand drawn and "Kustomized" with a nod to the style of the era.
Client:
Mattel
+
HOT WHEELS
Design Direction: Frank Medrano
Logo Art Direction:  Dave Parmley + Eric Ruffing
Logo Design:
Dave Parmley + Eric Ruffing
Logo Illustration:
Dave Parmley + Eric Ruffing
Car Illustration:
HOT WHEELS
Get What's What From The Kult
You're all signed up- stoked and thanks!