"ONLY IN PORTLAND!"    VOL 1
Why I dig PDX
DAVE PARMLEY / KUSTOM KULT STUDIO
THIS IS A COLLECTION OF IMAGES & OBSERVATIONS ABOUT PORTLAND


*THIS SECTION IS NOT MY ART, DESIGN OR PHOTOGRAPHY– NONE OF THIS IS MY ORIGINAL ART

THIS IS, HOWEVER, A STORY THAT MUST BE TOLD
Being an import to the great NorWest I am continually amused, surprised by and thrilled to see the magic that makes this the nutty-cool town that it be.
I will attempt to capture the phenom called Portland.

This is a tribute to the "weird" that makes one smile and say,
"ONLY IN PORTLAND!"
"KEEPING PORTLAND WEIRD, ONE SONG AT A TIME"
- KINK 109.9 FM Portland Radio

I have experienced 2 places in my life that can only be truly appreciated by peeps like me, and hopefully you. In both cities you would inevitably see a bumper sticker slapped on a V-Dub van, bug, or appropriately equivalent ride that proclaims:

"KEEP (Insert your TOWN NAME here) WEIRD"
 
"SC" Surf City
Santa Cruz, CA- my favorite coastal town, was the first. I had the amazing opportunity to be a part of the O'Neill legend as Creative Director in and around the best surf on the mainland. The similarities between the 2 cities are uncanny. In my first visit to Portland, as I looked around the killer local coffee house with the cool art on the walls and inked up locals serving up the caffeine drip, all to the beat of the understatedly cool music- I looked at my wife and said, Santa Cruz- transported to Oregon!"
Portland, Portlandia, PDX, P-Town, Stumptown, Beervana, Rose City, Bridge City, Biketown
The second- my new hometown, apparently the city of many names- Portland.
However, I was immediately corrected by my good friend and Biz Bro, Eric Ruffing, that Austin TX also proudly sports a "KEEP AUSTIN WEIRD" sticker, and is supposed to have been the first... Wikipedia says Austin coined the phrase in 2000.
SO- who was the genuine FIRST to brilliantly coin this phrase for their home town??? Wiki sez Austin was first on the bumper... Inquiring minds wanna know. All 3 sister cities, however, appear to be genuinely qualified for this label.

AND THE WEIRD GETS WEIRDER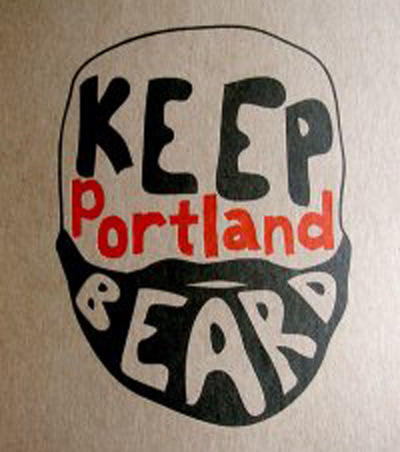 SHOW ME THE "WEIRD!"
Walk the Walk / Ride the Ride
Sitting at a stoplight on 23rd Ave this last July with my very good friend Greg, visiting from Hawaii, we both looked over to see, riding thru the intersection in broad daylight, a completely naked man wearing nothing but a grin as he rode merrily along his way. I looked over to a guy standing at the corner who saw me and, with the same look of surprise, he said, "I do believe that man was naked." To which I replied, "I do believe you are correct!"
Relaying this experience to my neighbor the next day, I was then informed that may seem a bit unususal, but that there actually is an organized ride with all bicyclists riding in the nude through Portland.
The ride
  Then I found out there were more organized naked rides than just one. Can you say washable seat covers? I've always loved to ride, it would seem that now I have yet another reason to enjoy a good ride.
And, my friend went home with a good story to tell about his visit with me in Portlandia...
ZOMBIES, ALIENS, SQUATCH and CHOCOLATE COVERED ROACHES
THE PECULIARIUM
"We're Not Like You"
Stumbled across this freakishly off-beat & bizzare-yet-beautiful little establishment just off of 23rd Ave & NW Thurman. Talk about, "And now for something completely different..." This joint is off the hook funk-ay & wut-the-frakin'-hey?!! This shop is working overtime to KEEPING PORTLAND WEIRD.

I'll let the pics do the talking.

This is a BIG sign in the window- Fortunately I immediately took my family to safe refuge.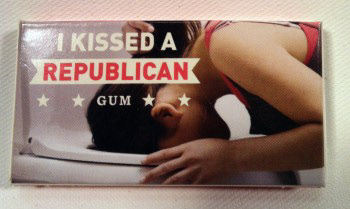 And it's MUCH weirder inside the shop...
Don't miss the Alien Autopsy (on a human) - right next to the snack bar dining area, of course, where you can treat yourself to a mealworm topped sundae. Nutty one-off movie props from a locally grown Sci-Fi flick, the chair scorched from an actual SHC- Spontaneous Human Combustion- I knew that, and I'm still messed up from trying to figure out the bloody murders in the dollhouse- wut.

"Put a Fly On It" instead of u-know-what...Good times all. And freakishly FREE.


RANDOM SIGHTINGS
A walk around town will always deliver. Here are some shots of goings on in a walk-by.
Stickers GOOD.
Can't help but note the Santa Cruz Surf Shop sticker at bottom left below the license plate- one of the epic designs by the amazing Tim Ward. I had the honor and privilege of convincing Tim to work with us at O'Neill Inc. in Santa Cruz. He is God-like in talent- both as an artist and a skater/surfer. Tim worked with Eric Ruffing & I on the "Alternative ABCs" book we did for AMMO Books doing some nutty illustrations as only Tim can do. Amazing animator, too. All around good bro-2-know.

Sweet to happen upon a nugget of SC goodness represented on this local's proudly adorned ride.
Giraffe GOOD.

A little "Safari" in the great Norwest. Nicely executed, I must say.

Filling a building's wall space next to the sidewalk.
Do you not love this guy?
HAPPY!

This "DEIVERIES ONLY" sign appeared to be hand cut out of metal and is really way more cool to me than weird, but, way too cool not to show the world. So many rad things like this around PDX. Creativity flowing freely around and about.
ONLY IN PORTLAND!



SO MUCH WEIRD-SO LITTLE TIME- much, much oh-so-much more to come...

GOT WEIRD?
Send me your own musings about "KEEPING PORTLAND WEIRD!"