ERIC RUFFING / TRIGGERLAB STUDIO
DAVE PARMLEY / KUSTOM KULT STUDIO
We Are The Knights Of Tenkai!
Triggerlab Studio teamed up with Kustom Kult Studio to develop a first-ever style guide for Tenkai Knights, an animated series launched by the rad toymaker Spin Master + Cartoon Network.
We helped "Unleash The Power" by creating a 45+ page mini-guide sent out just prior to and soon after the show aired. Some of the deliverables included robot illustrations, asset designs, backgrounds, patterns, composed designs, product applications, required production files, guide layout & design.
Spin Master + Cartoon Network Animated Series Tenkai Knights And Ionix Toy Sets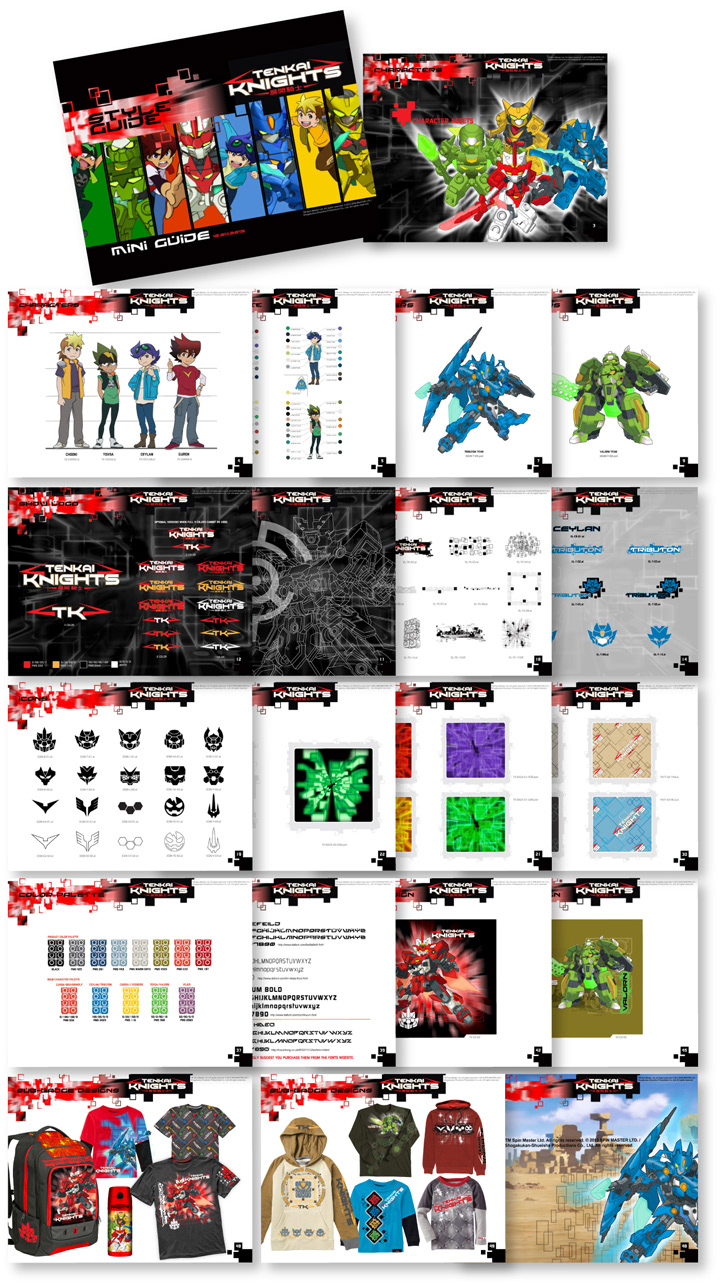 ©2014 SPIN MASTER Ltd./Shogakukan-Shuesha Productions Co., Ltd. All rights reserved.