Over 120 Unique Works Of Art
Bringing forth yet more brand personality of the
X GAMES
was our mission in developing our 2nd year of product artwork for their licensee.
Dave Parmley of Kustom Kult Studio & Eric Ruffing of Triggerlab Studio

, were responsible for over 120 unique works of art, illustration and graphics for the

X GAMES

product line. Decks, Shoes and Moto-X toy designs are some of the product groupings Dave & Eric adorned with appropriately psychotic graphics.
Our client presented us with a challenge to produce designs that appear to be created by a multitude of uniquely different artists, designers and studios. 

We

delivered appropriately on trend and retail correct assets, and proceeded to craft our "Keep it Kustom" vibe throughout every design, as usual, never using clip art and even hand drawing the bulk of the Kustom Kreations.
With line themes like Skulls, Creatures, 80's, Day of the Dead, Grunge, Crazee Carney, Interpretive

X GAMES

type and more, we had a friggin' awesome time "having at it" with this plethora of original collections. We do always dig having the opportunity of being a part of the amazing world of Deck Art!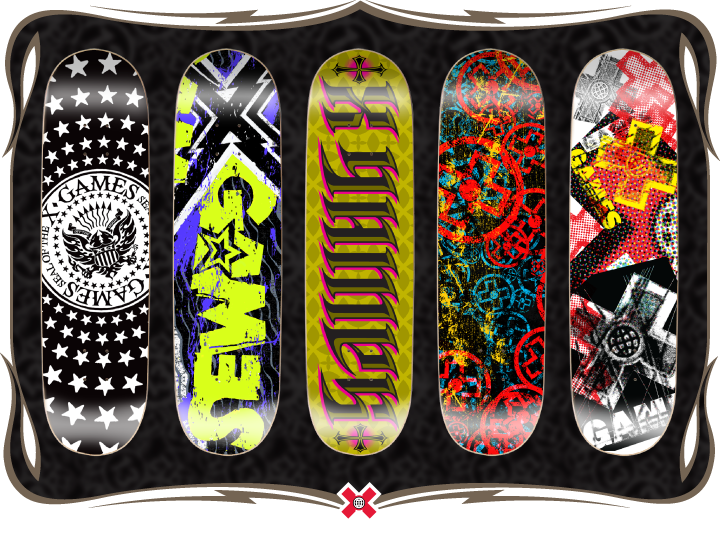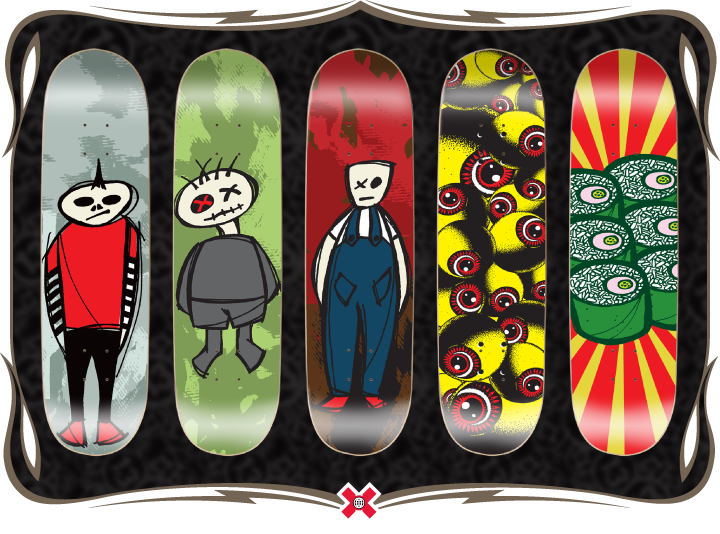 You're all signed up- stoked and thanks!